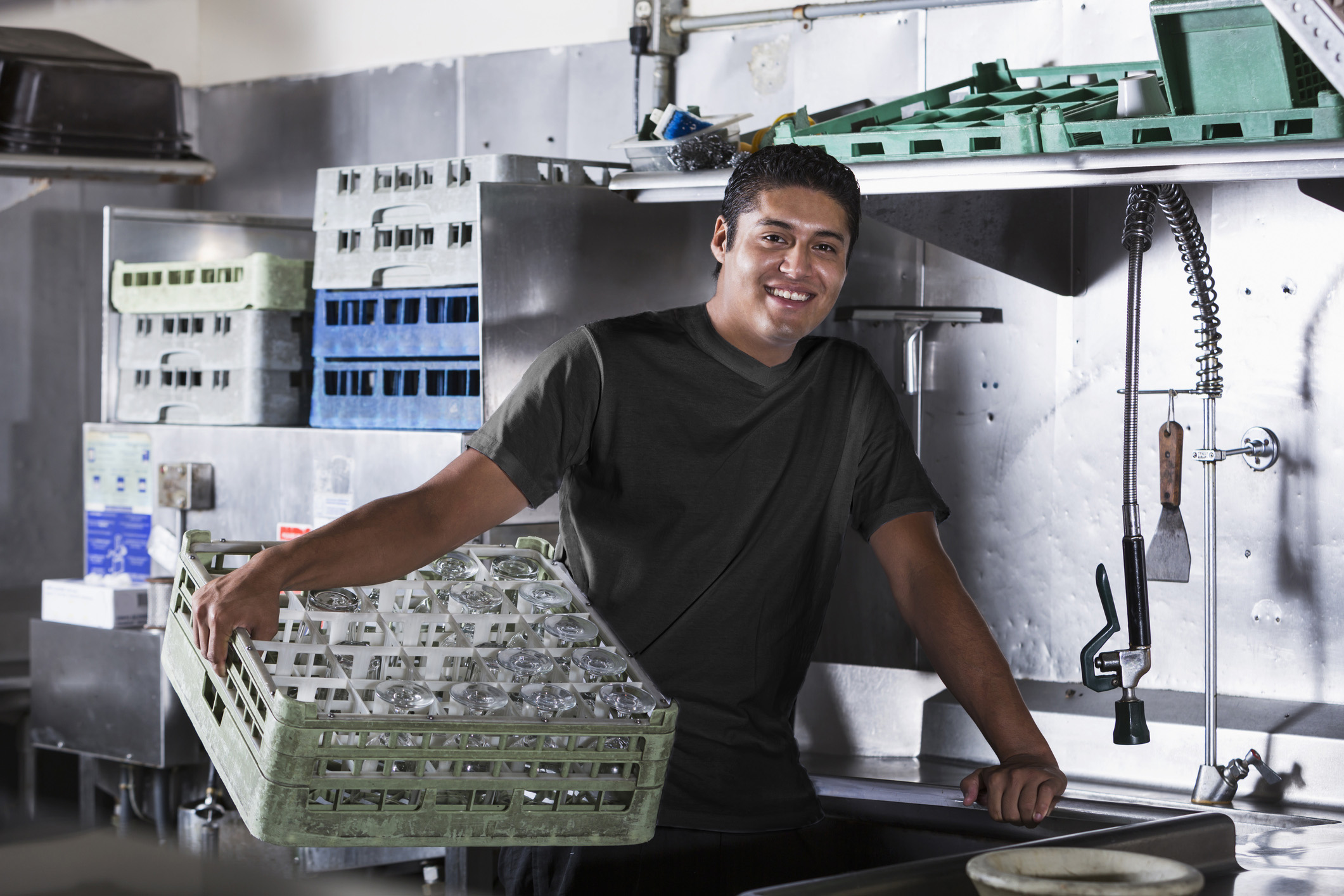 High standards of food hygiene and health & safety in catering and food production facilities are essential and we're looking for people that fully understand that. Night kitchen cleaning is one of the toughest cleaning jobs there is. But it's also very rewarding because of the technical knowledge needed to be able to dismantle, clean and rebuild kitchen kit. If you get job satisfaction from a practical job done to the highest standards, we'd love to hear from you.
"This job gave me the chance to develop a career. I went from being a back of house night cleaner to a night manager in charge of a big team in just two years"
"This job is perfect for me because I love working with my hands and solving puzzles. Deep cleaning kitchen equipment lets me do that."
Bsck of House Night Cleaner
"I love seeing the look on chef's face when he comes back in to a sparkling kitchen !"
Back of House Night Kitchen Cleaner