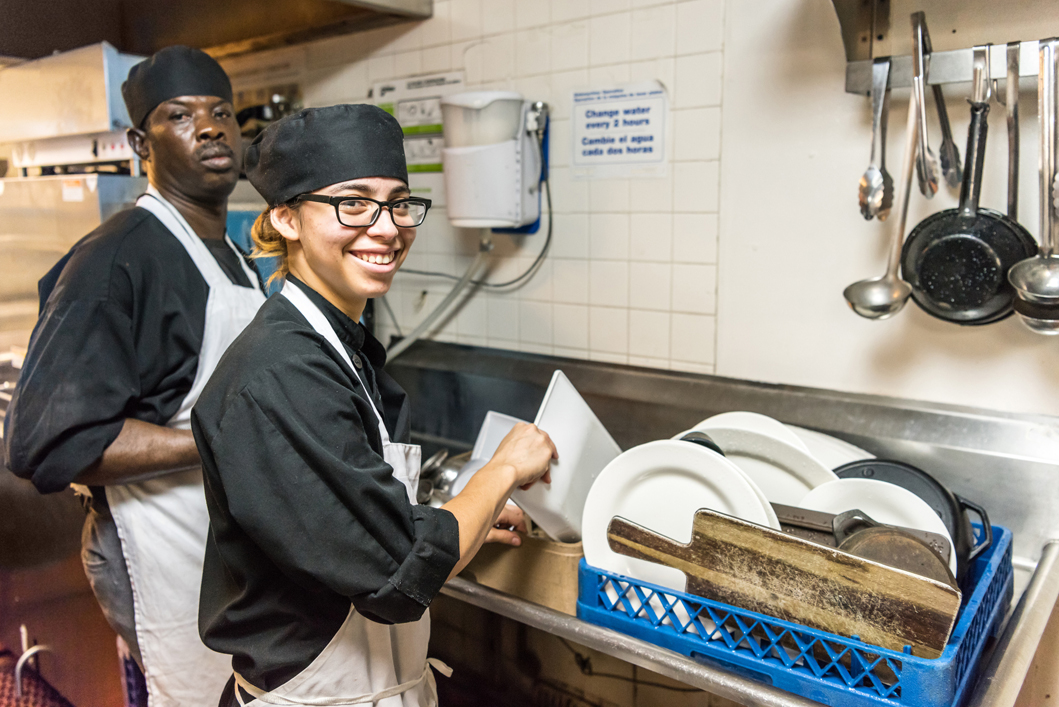 Kitchen porters are the vital ingredient of every professional kitchen. We're looking for hard working individuals that can't wait to play their pivotal role in a smooth running brigade. We train our kitchen porters to the highest standards of service, quality and health & safety. You bring the can-do attitude and we'll provide the rest.
"I love working for ACT Clean. I get paid for all the hours I work and I get to do my bit to make sure the team does great work. It's win win!"
"I like working hard when I feel good about doing a good job. That's what happens every day with ACT Clean."
"I started as a kitchen porter in 2017. I loved being part of the busy kitchen and since being promoted to supervisor, I'm part of lots of busy kitchens!"