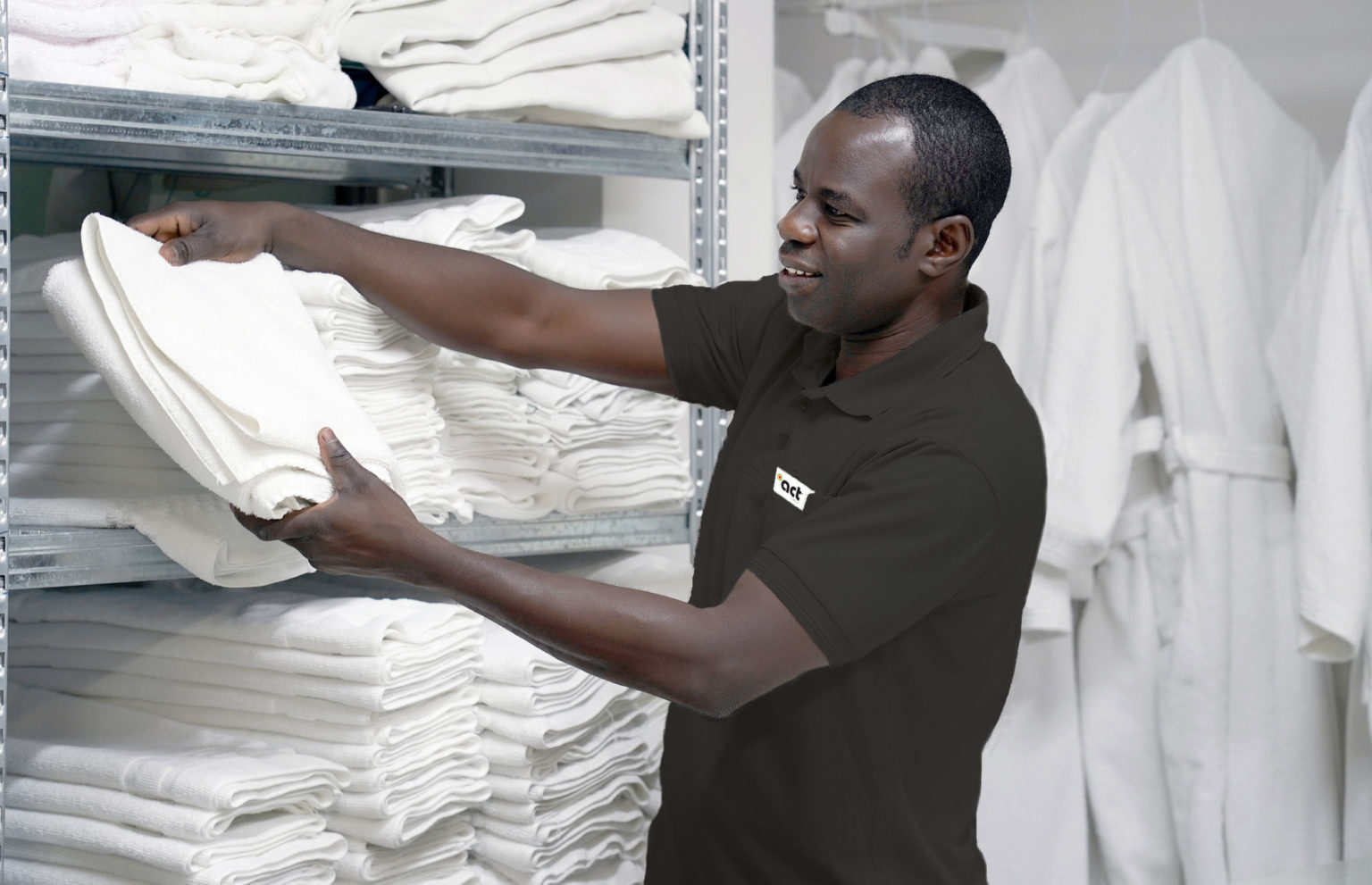 Experience, good English, smart presentation and a positive attitude are key basic requirements for our room attendants, who are both thorough and efficient. But we know that a great outsourced housekeeping team delivers so much more.
Through our client relationships, we get to understand the personalities our partners like so that we can match our room attendants with them accordingly. With this skill we are proud to have set a new benchmark in the industry.Have you got what it takes to work for ACT Clean? 
"When I came to ACT Clean, I was just expecting it to be an ordinary job but it's actually a career. I've been with the company for three years and now lead a really great team."
"I really like my job because you can get out of it what you put in. I get to work in a beautiful hotel with really nice people and ACT Clean pays me fairly and on time."
"This job is great. The people at the hotel I work at are really friendly, I love doing a good job for them and ACT Clean helps me do that."